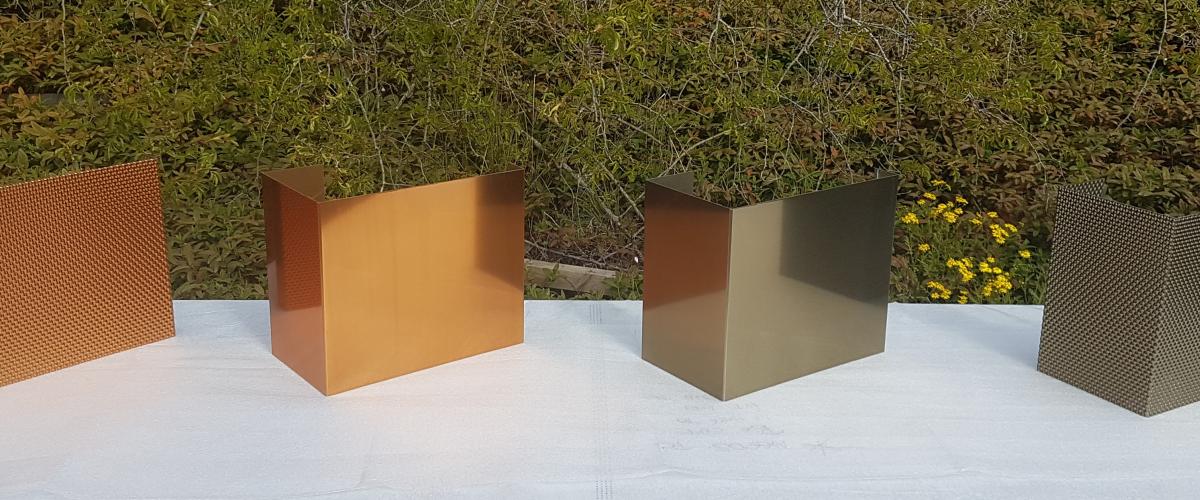 New anodised finishes from NESA
Under the brand "AnoAli" NES Architectural has expanded the structured surfaces available.
These now include bright finish and embossed finish panels.
The bright finish brings a high level of reflectivity to the panels. The embossing has also been polished, catching the light while protecting the surface. Different embossing effect are possible.
The brushed and matt finishes are also available.
At the end of Q2 NESA will be providing a "Vibration" finish for an exciting project on the Isle of Skye!