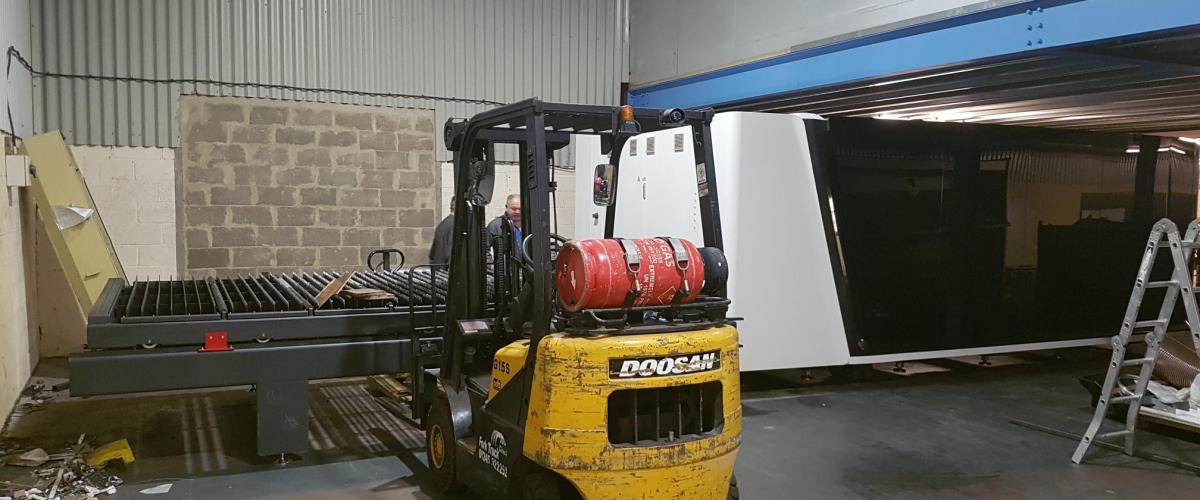 New 2023 laser cutter!
NES has just installed a brand new 4 x 2-meter, 12 Kw laser cutter.
2mm stainless steel cuts at up to 66 meters a minute.

3mm aluminium cuts at up to 40 meters a minute.

This 2023 Bodor P4 machine can countersunk.

Capable of cutting 50mm plate.
"Scan cutting" oscillates the beam to reduce heat. This allows more power to be put through the sheet, increasing speed by 80% for thickness above 10mm. This process also stops bounce back from polished surfaces.

The top of the line "Bodor Genius" head is fitted to the machine. This is for machines in the highest power 12 - 22 kw machines.
Bodor received the prestigious Red Dot Design award in 2018. Bodor have sold 6,156 No. laser cutting machines over 10 kw in the last year. This makes them number 1 in the world by sales volume.

• Dual shuttle tables

• Automatic Nozzle Changer

• Anti-Collision Functionality

• Auto Focusing Laser Head

• Laser Scanning Cutting - no reflection issues.

- Increased penetration, speed and thickness capability

• Counter sinking

• BodorThinker - intelligent control system

- beam motion space programming